Last Saturday I attended a paid event show-casing one of my many favourite chefs, Rachel Allen. Her latest program which is currently aired on BBC Lifestyle is called "Rachel Allen: Easy Meals".
Born and raised in Dublin, Rachel Allen left home at 18 to attend the world-famous Ballymaloe Cookery School. There, she began to hone her skills on food, "growing it, preparing it, cooking it, eating it and,crucially, enjoying it."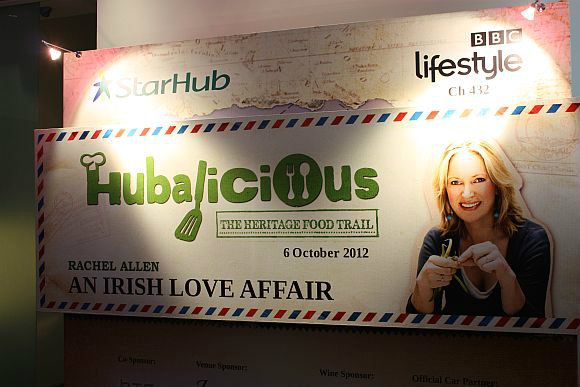 In this series, Rachel Allen brings us to her home town and shares her expertise with the audience. Rachel shares the secrets of her approach to delicious but fuss free food, perfect for the hectic lives we lead, through a collection of simple but sumptuous recipes. Each show is themed around a particular occasion or cuisine: Oriental Feast; Sunday Lunch; Take a Few Ingredients; Easy Indian; Lazy Sunday Mornings; Cooking for a Crowd; Quick Easy Baking; Romantic Dinners; Middle Eastern Spice; Cook Ahead; Speedy Sunshine Food; Inspired Italian; Easy Christmas.
I have seen a few of the show's series and I love the simplicity of the dishes she whips up. She also gives tips about ingredients as well as information on how ingredients are grown as well as a visit to a local cheese factory, how local sausages and meats are cured and made.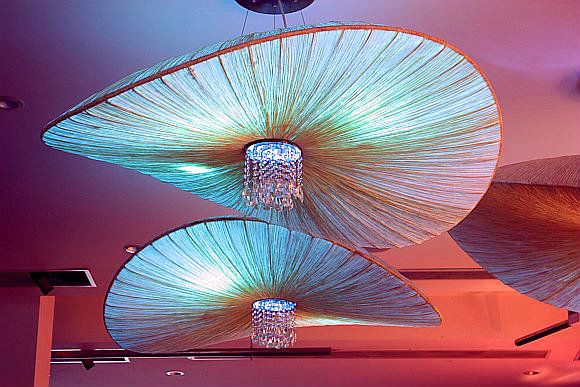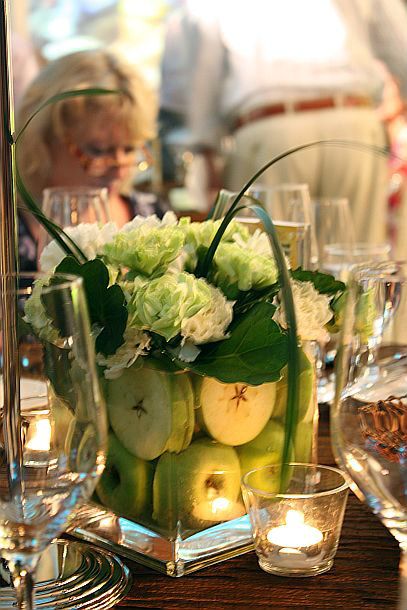 The event was organized by Starhub, a local cable network provider. About 170 people attended the function, all foodies for sure. Heh if you weren't you definitely would not be there would you? It was held at The Jewel Box, a splendid venue which is atop Mount Faber with commanding views of Sentosa Island. I was even vowed by their washrooms as it too had full height glass windows (with the exception of the toilet cubicles) and an amazing view of Sentosa skyline.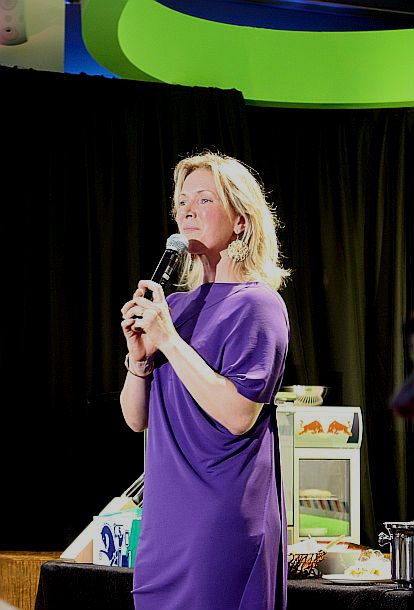 During the two and half hours, Rachel Allen interacted with the audience and she even had an omelette cooking competition going with two participants from the audience, both of whom received a personal signed copy of her "Easy Meals" cookbook.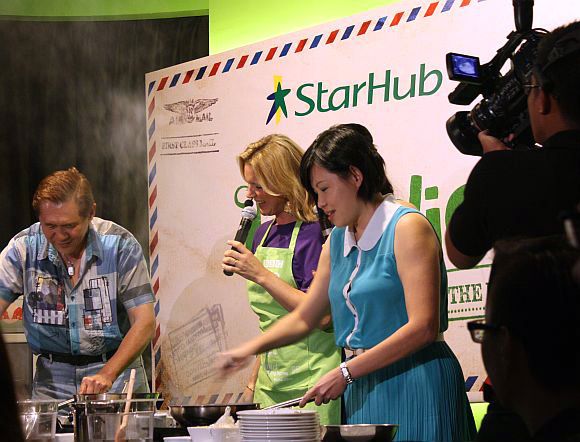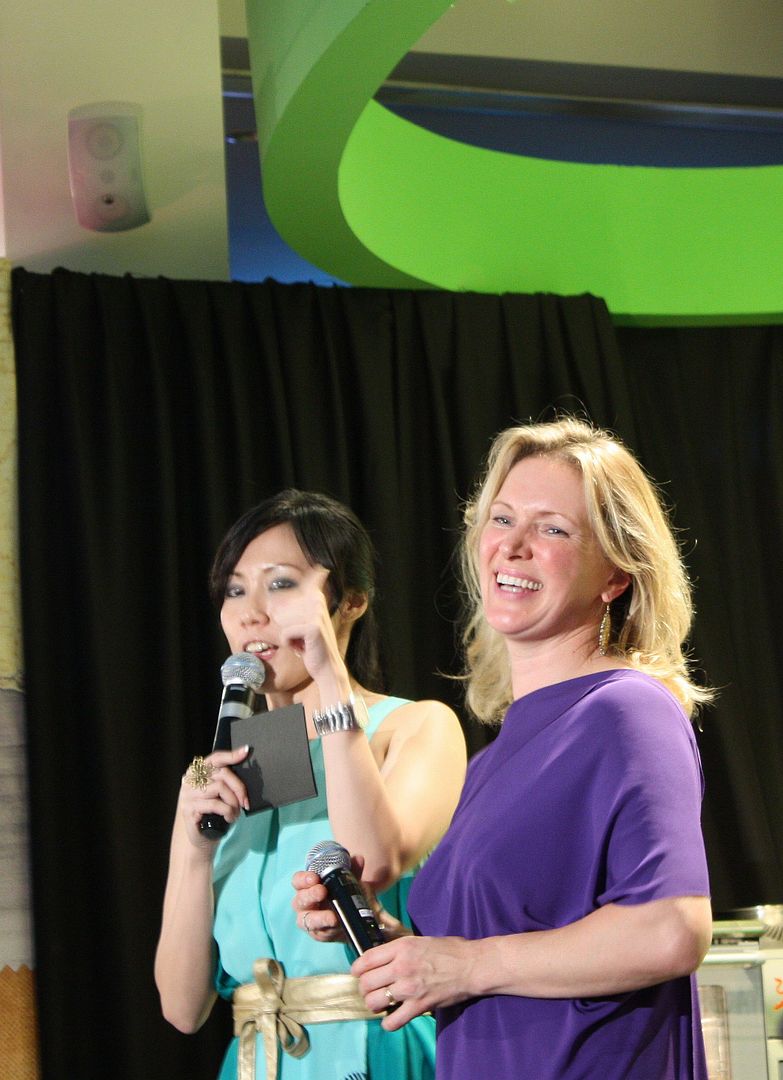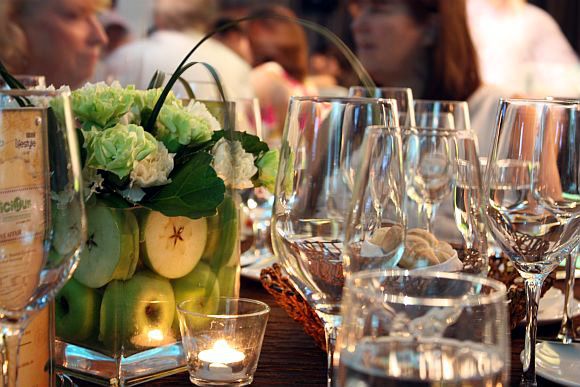 The meal served that night was a scrumptious three course dinner from Rachel's cookbook. She even demonstrated one dish which was the Apple Tart. The recipe for the tart dough seems so easy and the pastry was amazing. I was expecting the bottom crust to be slight soggy as it was a closed tart and no blind-baking was done. But the pastry was not soggy at all – in fact it was so soft and crumbly … simply delicious!
Overall I loved how the event went. Maybe I am bias because I do like Rachel Allen. Her personality was exactly how I had imagined her to be … easy going, ultra friendly and very approacheable.
Salad with Beetroot, Toasted Hazel Nuts and Cashel Blue Dressing - for starters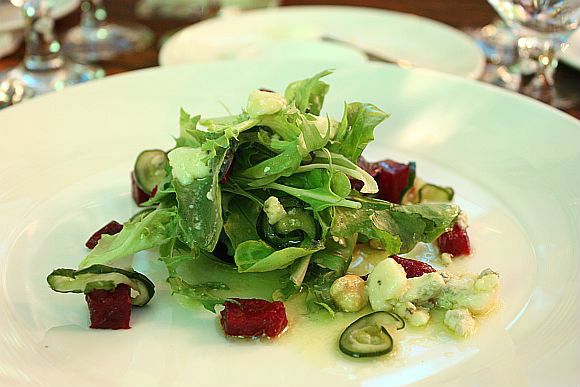 Roast Duck with Gravy and Sage and Onion Stuffing Served with Cucumber Pickle, Buttered Cabbage and Granny's Roast Herbed Potatoes - for the main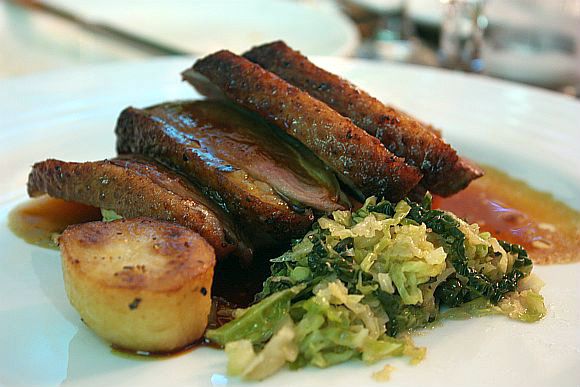 Apple Tart - to round off the whole evening