If you had asked me about a year ago what was a caprese salad, I would have said "huh - what?" If you had asked me about 8 months ago what a caprese salad tasted like, I would have shrugged my shoulders and replied "don't know".
Well, I have now been enlighted and have actually tasted it, one time only though. It's actually a no brainer recipe and so easy to assemble but the taste is unbelievable .. sophistication at work - this is how I would put it. I decided to put together this salad to let my husband try it (he hasn't tasted it before either). Now I know why it cost and arm and a leg just to order this at restaurants. Mozzarella balls are so damn expensive! Add a good bottle of extra virgin olive and balsamic vinegar, you'd be a pauper for a while. But what the heck, sacrifices must be made for a good meal.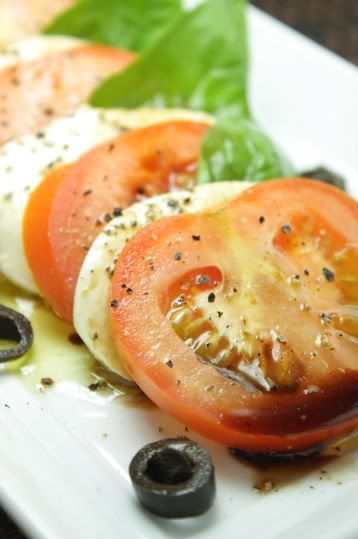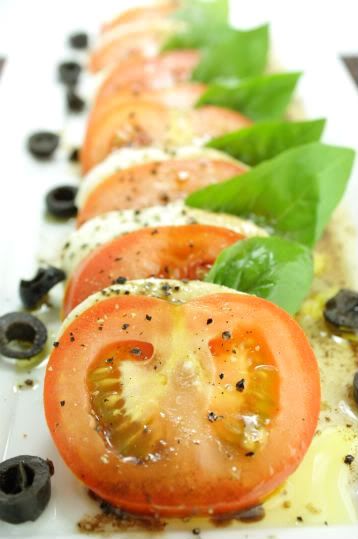 Caprese Salad

Serves 4
Ingredients:
1 medium size fresh ripe tomato (sliced)
1 ball fresh mozzarella (sliced)
1 handful fresh basil leaves
For Seasoning:
Extra virgin olive oil
Balsamic vinegar
Salt and black pepper to taste
Method:
1) Slice the tomato and mozzarella
2) Assemble the salad by layering one piece of tomato followed by mozzarella. Top with a basil leaf.
3) Sprinkle with salt and black pepper
4) Drizzle salad with olive oil and balsamic vinegar