Today is my birthday and I baked myself a cake over the weekend. A pink coloured cake to be exact as I do like pink. However I'm not the fanatical "pink" type of person where my whole wardrobe or furnishings are smoothered in this colour. I love a subtle pink hue and I think the "little" girl in all of us, do!
Anyway today is suppose to be a happy occassion - however a tinge of sadness does underlay it. The sad part is that I would never be able to to celebrate such days with my dearest LT. In the more than 15 years I have known him, he was never the type to display the romantic side of himself in public. However on special occassions he would present me with little gifts when I least expect it of him. He knew I liked pink and he would go out to buy me small little items in this colour, such as handphone cover, a pink tee shirt, pink golf set covers.
I remember on my birthday last year when I picked him up after work to go out for dinner, he sheepishly placed something at the back of the car. I didn't know what it was until we reached our destination. He then told me that he had bought a dozen and half pink roses for me. In the day time he would ride a motorbike (as it was easier because of the work he did), so I can only imagine how he had transported the roses back from the florist. I thought it was so sweet of him to do this.
In writing this, I dedicate this post to my dearest LT and to everyone who is in love.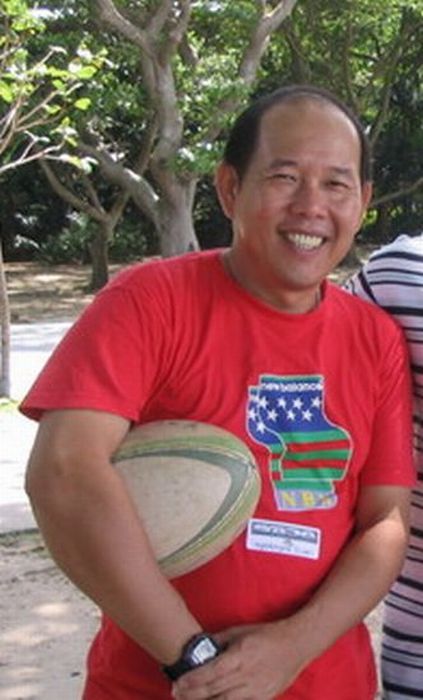 "The best and most beautiful things in this world cannot be seen or even heard, but must be felt with the heart" Quote by Helen Keller
Chocolate Cake with Pink Swiss Buttercream Frosting
Makes 2 layer 8" cake
Recipe Adapted from Here
Ingredients:
1 3/4 cups all-purpose flour, plus more for pans
1 3/4 cups sugar
3/4 cups good cocoa powder
2 tsp baking soda
1 tsp baking powder
1 tsp salt
1 cup buttermilk (alternatively use 1 less 1 Tbsp cup milk + 1 Tbsp lemon juice or white vinegar. Let sit for 10 mins before using)
1/2 cup vegetable oil (eg. canola, corn, sunflower)
2 extra-large eggs, at room temperature
1 teaspoon pure vanilla extract
1 cup freshly brewed hot coffee (I used espresso coffee sachets)
Directions:
1) Preheat the oven to 350F. Butter 2 (8-inch) round cake pans. Grease the pans with some butter on the bottom and sides. Then line with parchment paper
2) Sift the flour, sugar, cocoa, baking soda, baking powder, and salt into the bowl of an electric mixer fitted with a paddle attachment and mix on low speed until combined.
3) In another bowl, combine the buttermilk, oil, eggs, and vanilla. With the mixer on low speed, slowly add the wet ingredients to the dry. With mixer still on low, add the coffee and stir just to combine, scraping the bottom of the bowl with a rubber spatula.
4) Pour the batter evenly into the prepared pans and bake for 35 to 40 minutes, until a cake tester comes out clean. Cool in the pans for 30 minutes, then turn them out onto a cooling rack and cool completely.
Swiss Meringue Buttercream
Makes 6 cups
Recipe Adapted from Martha Stewart
Ingredients:
452g (4 sticks) unsalted butter, room temperature
1 1/4 cups sugar
6 egg whites
1 tsp pure vanilla extract
Method:
1) Beat butter with electric mixer until fluffy and pale. Transfer to small bowl.
2) In double boiler over simmering water, whisk sugar and egg whites until warm and sugar is dissolved, 2 to 3 minutes. Transfer to clean bowl of electric mixer; beat on high with whisk attachment until fluffy and cooled, about 10 minutes.
3) Reduce mixer to medium-low; add butter a scant 1/4 cup at a time, beating well after each addition. Mix in vanilla.
4) Switch to paddle attachment; beat on lowest speed 3 to 5 minutes. Leave at room temperature if using same day. (If you are staying in the tropics, it is best to put the frosting in the fridge for about 30 minutes before using.) Or store airtight in refrigerator up to 3 days. Bring to room temperature; beat until smooth.