I really do like baking with lemons as it gives such refreshing flavours to baked goodies. So when I stumbled upon this lemon cookie recipe, I simply could not resist and as I've not used lemon in a cookie dough before, the idea was even more tempting. Every so often I'm bugged at work as to why I have not been bringing any goodies to work lately. So a batch of these would definitely work at keeping those "hungry palates at bay"! I must say thought that the cookies turned out great! Extremely light and with a freshing lemon zest flavour.
I made the full recipe posted here and packed them into two separate jars. One to be taken to office and a smaller one to be given to a friend whose birthday had just passed early this week. On the day I brought the lemon cookies to work, I distributed a few around. I guess the cookies must have been really delicious because the cookie jar seemed to have missed a few more lemon cookies the very next morning when I got into the office. A "big rat" and a two-legged one at that must have snucked in and ran off with a few cookies!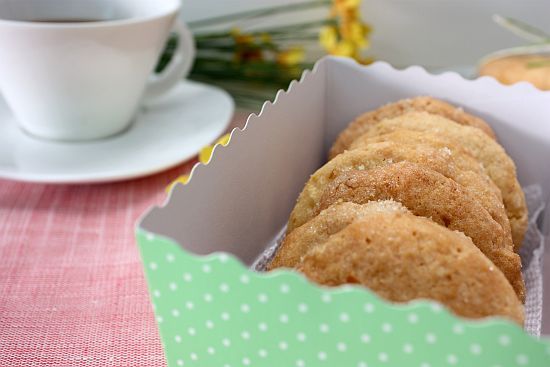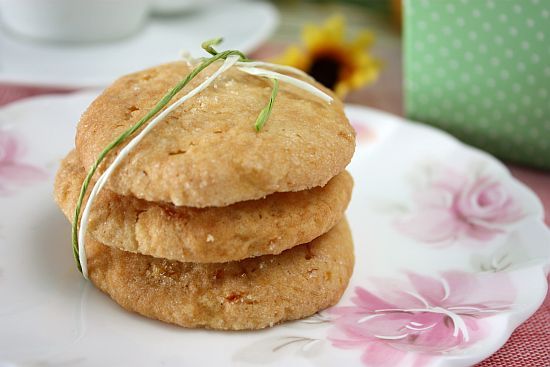 Lemon Sugar Cookies

Recipe Adapted from "Taste of Home"
Yields between 36 - 40 cookies
Ingredients:
1 3/4 cups white castor sugar
Zest of 2 large lemons
226g unsalted butter, softened
2 large eggs, at room temperature
2 tsp lemon extract
1 1/2 Tbsp lemon juice
2 3/4 cups all-purpose flour
1/4 tsp salt
2 tsp cream of tartar
1 tsp baking soda
Method:
1) For the lemon sugar: Combine 1/3 cup sugar with 1 tsp lemon zest in a bowl. Use your fingers to rub the zest into the sugar and break up any clumps. Set aside.
2) For the cookie dough: Sieve flour, salt, cream of tartar and baking soda in a medium bowl. Use a whisk to mix and set aside.
3) In a large mixing bowl, cream butter with remaining sugar. until light and fluffy. Add in the eggs, one at a time and beat until well incorporated.. Add lemon extract, lemon juice and reserved lemon zest. Add flour mixture, one cup at a time, blending well after each addition, until all flour is incorporated. Refrigerate dough for at least 1 hour.
4) Preheat oven to 180C. Shape dough into balls about 1 1/2 Tbsp in size for eadh cookie. (I used a small ice-cream scoop to do this). Roll the dough in the lemon sugar and place onto lined baking sheets about 3" apart. Flatten the dough to about 1/4" and for 12-14 minutes. The cookie will be slightly soft in the center. if you want a crispier cooker, bake another minute longer but watch out in case it gets too brown.
5) Let cookie sit on tray for 5 minutes before transferring to cooling rack.