I have been eyeing this recipe from "The Free Range Cook" series which is aired on my local cable for almost five months now. I finally decided to try out the recipe and got myself to a local supermarket.
You should have seen me at the meat counter peering at the slices of pork belly and trying to decide which piece looked the most succulent. I took several pieces out and turned it this way and that before deciding on my purchase. I must have stood there for at least ten minutes looking like a really picky shopper!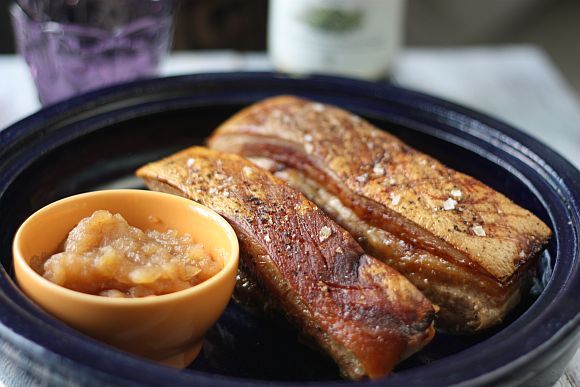 Overall this recipe turned out quite interesting. During the cooking process expect the milk to develop a skin and turn brown, somewhat caramel like. Although the recipe tells you to throw out the milk after the dish is done, I kept some of it and reduced it down further over the stove top. I used the sauce as gravy to the pork belly. I also made an apple cinnamon sauce to go with the meal as well as roasted pumpkin with mustard seeds.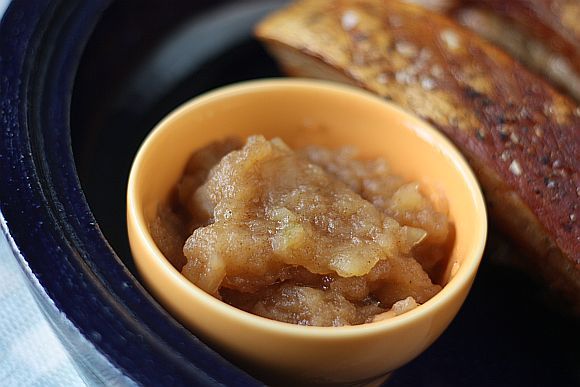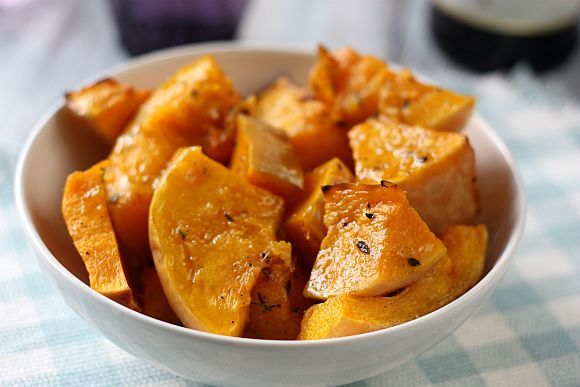 Crispy Pork Belly in Milk
Recipe Adapted from Annabel Langbein "The Free Range Cook"
Ingredients:
1 to1.2 kg pork belly with skin scored
Freshly ground black pepper.
1 1/2 tsp sea salt flakes
3 - 4 fresh sage leaves.
2 to 2 and a half cups of fresh milk
Method:
1) Preheat oven to 240C.
2) Pat the skin of the pork dry and season the flesh side with pepper and half the salt. Place the sage leaves on the bottom of a baking dish and put pork on top, skin side up. Score the skin with a very sharp knife. Season the top with the remaining salt.
3) Roast for 20-25 mins at 240C until the skin is starting to blister and crackle.
4) Remove the baking dish from the oven and slowly pour the milk around the meat to come about half to two thirds of the way up the sides of pork. Do not let the milk touch the skin otherwise it will loose its crackle.
5) Reduce the oven to 160C and roast for a further 1 and a half hours or until pork is meltingly tender.
6) Check the level of liquid during cooking and if it has evaporated add a little more to the pan. Remove pork from oven, lift out from dish and allow it to cool. Discard the liquids as it breaks into curds.
7) For easy cutting place the meat flesh side up on a chopping board and use a heavy sharp knife to cut into slices 3-4cm thick. Serve warm or room temperature.